Call 7 days a week, any time
248-636-2428
Welcome to our mobile website. Click to view current mattress prices.
For bigger pictures or to purchase online, you can use our >>full desktop site<<
Who we are:
Michigan Discount Mattress has been serving the public since 2004 with a knowledgeable team of specialists trained to help you find the best bed for your budget. We have multiple show rooms in southeast Michigan and a nationwide network of factories to help speed production and shipping.



Read more about us on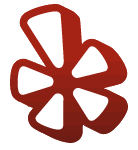 yelp or

google places
What we do:
We are a factory-direct distributor of low cost, high value mattresses from the nation's leading manufacturers. Our showrooms are open to the public 7 days a week to come buy something as small as a metal frame or as large as a super king mattress set. We specialize in making custom sizes and shapes for RV motorhomes, antique beds and hand made furniture. We also handle bulk orders for schools, hotels, camps and cruise ships.